Truly Canadian Accounting
---
In Canada, if you are running a business or if you are engaged in commercial activities, you are legally required to maintain adequate business records. Your records must be supported by adequate documents and provide sufficient details to determine your tax obligations and entitlements.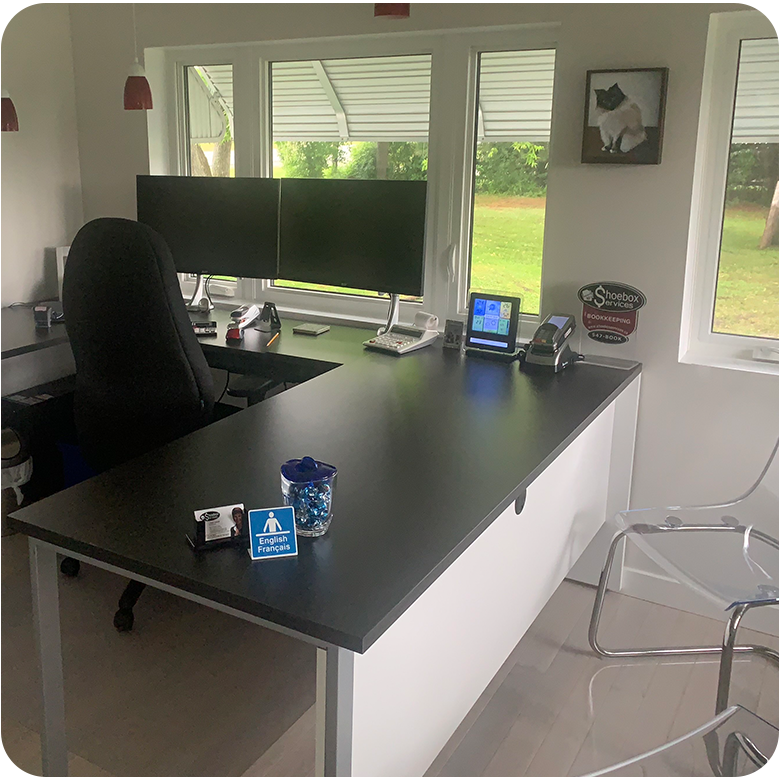 Ensuring Legal Compliance
At Shoebox Services Inc, we partner with you, so you meet your legal obligations while concentrating on running your business without worrying about paperwork.
We organize your business transactions, provide you with clean records for submission to your accountant, and help you get a clear picture of your finances for better business decisions.
Accurate & Reliable Bookkeeping & Accounting
We provide accurate, reliable and Professional Computerized Bookkeeping / Accounting Services tailored to meet your business needs.
We will maintain a complete set of books, keep records of accounts, verify the procedures used for recording financial transactions, and provide personal bookkeeping services. The term bookkeeper refers to a person who can complete a full set of books up to and including a trial balance.
Bookkeeping & Accounting Services we offer includes:
Data Entry – Post journal entries and reconcile accounts, prepare trial balance of books, maintain general ledgers
Bank Statement Reconciliation – Keep financial records and establish, maintain and balance various accounts
Accounts Payable – Calculate and prepare cheques for utility, tax and other bill payments
Accounts Receivable – Monitor and issue invoices for services
Government Remittances – Complete and submit tax remittance forms
Payroll – Prepare employee payroll via Direct Deposit or manual cheque
Financial Statement Preparation – Prepare statistical, financial and accounting reports
Income Tax Services – Filing your income tax
If you have further questions regarding Income Tax services we provide please check out our Income Tax Service page or feel free to contact us by clicking the button below.