Why a Shoebox?
---
The shoebox is an important organizational tool for Line for their bookkeeping industry. There is a shoebox in front of her office so clients can put in all of their receipts and statements on a monthly basis.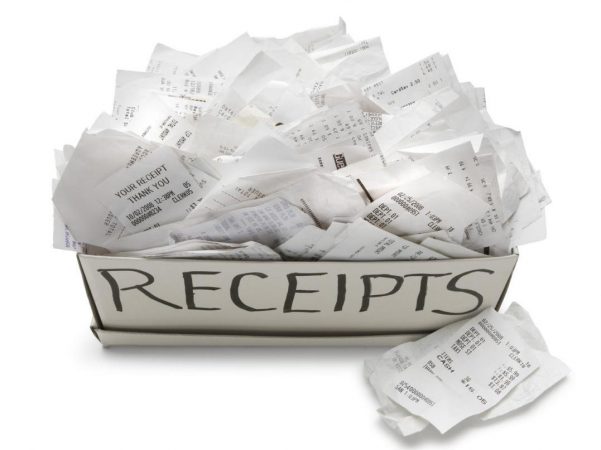 The story behind Shoebox Services
A costly mistake by a local tree cutter was the catalyst that sparked the brainchild for Line's business, Shoebox Services.
In the summer of 2007, Line and her husband were planning a summer vacation. Before leaving, they arranged to have a local business cut off some branches from a tree on their property. Since they were not going to be home at the time, their neighbour phoned them to let them know that the tree cutter company was here and Line said they would pay the invoice after their vacation. Line and her husband returned home but the invoice never showed up. Line's husband would have contacted the business but he could not remember the name. As an unfortunate result, a tree cutter in Kingston was not paid.
Line realized that there was a need in Kingston for bookkeeping support, and so she created… Shoebox Services!
To this day Line swears by the shoebox method. "If the tree cutter had had a shoebox to carry invoices, he would have been paid," says Line.
"I help clients get organized by using the shoebox method – putting all their receipts and business statements together in batches before dropping them into a shoebox. I can save you even more money when your documents are well sorted."
Our Team
---
Please take a moment and get to know a bit about our team.
Line Comeau - Head Bookkeeper / TAX Preparer
Line Comeau was born in Gatineau, Quebec and grew up in Ottawa. She is fluently bilingual in French and English and graduated with Honors from "The Toronto School of Business" with a major in Micro Computer Business Application. Since 1990, she has worked in various administrative positions. 16 years ago, she decided to specialize in bookkeeping because numbers and details are her passion.
Line provides bookkeeping services to medium and large companies that appreciate having accurate books that are in order, as per Canadian Tax Laws. She also provides income tax services.
She is skilled in planning, prioritizing, and organizing her workload to consistently meet clients' deadlines. She has been told many times by clients that they bring their business to her, not only because of her honesty, discretion and trustworthiness, but also mostly for her attention to detail.
A family woman, she is married to Stéphane Lemery, has four children and five grandchildren. Line loves spending time with her family who love attending sports events with her.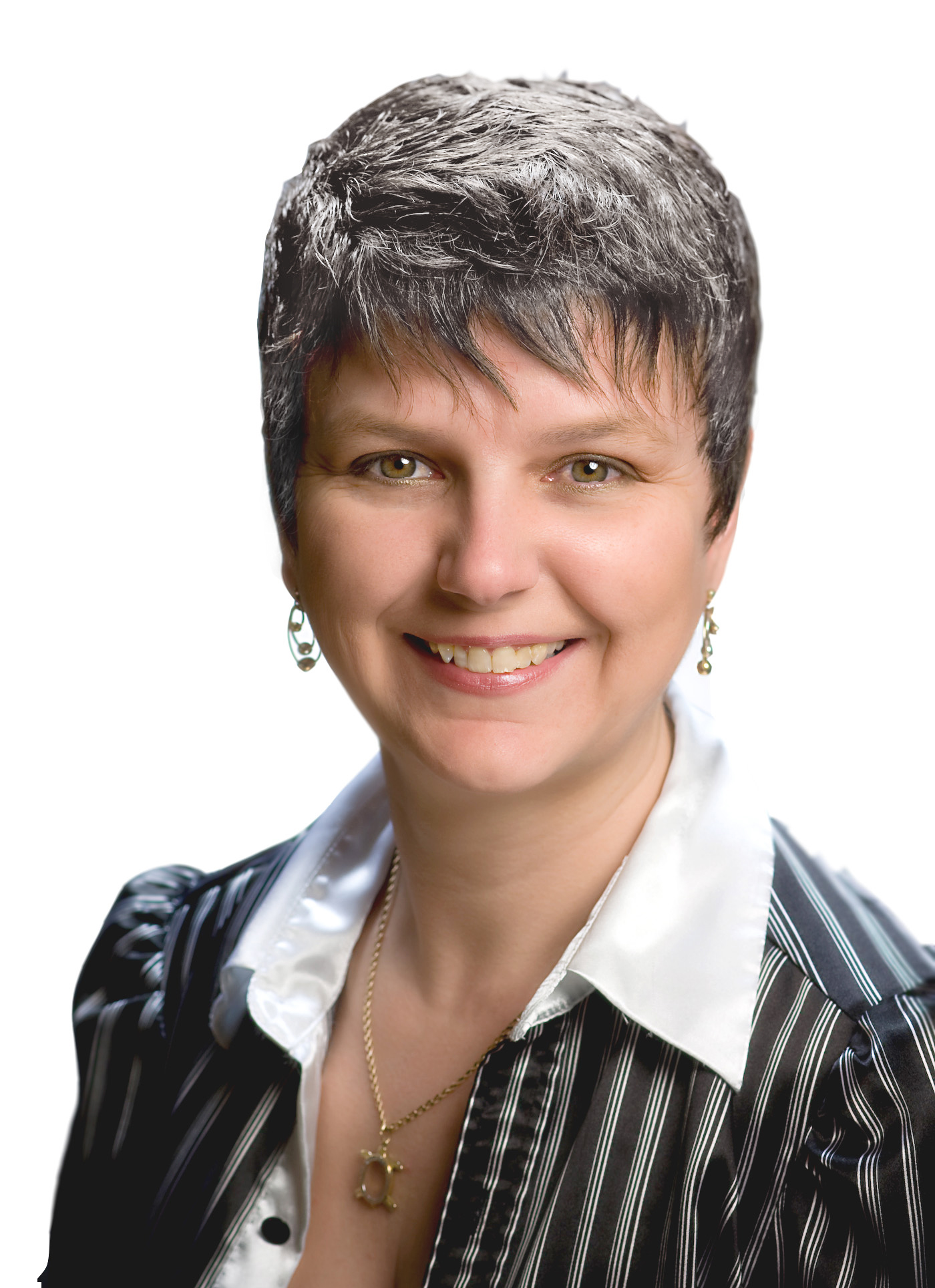 Shirley Wright , Senior Bookkeeper
Shirley Wright joined Shoebox Services Inc in the fall of 2020.
After retiring from a 32 year career working in the non-profit sector for both the Municipality and a Community Mental Health Organization, Shirley could not really sit still and decided to look for some part time work, to occupy herself, then shortly after retirement she saw an advertisement to perform bookkeeping from a firm that was 1 kilometer away from her residence, Shirley applied and got the position.
The initial task for the job was to do general bookkeeping for private enterprises but within a couple weeks working, a large non-profit organization approached Shoebox Services Inc to see if they could take over the bookkeeping for their organisation.
With Shirley having experience working for 32 years for a non-profit, it was a shoe in, Shirley quickly and effectively streamlined which enabled the new client to be at ease knowing that a competent and experienced person was looking after their books.
Kingston being a small world, that satisfied client referred another non-profit organization and they too also made the switch to Shoebox Services Inc.
If you have questions or concerns as a non-profit organization, Shirley has the answer for you.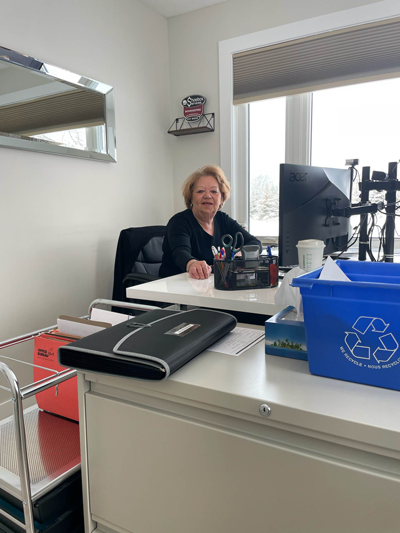 Cindy Elia – Bookkeeper / TAX Preparer
Cindy Elia joined Shoebox Services Inc in the fall of 2020.
Cindy describes being hooked on accounting from the first class she took in high school. She embraced this passion by doing accounting work for a variety of clients including restaurants, orthodontic practices, to independent trucking businesses. Cindy expanded her technical expertise by including tax preparation courses so that she can offer a full suite of personalized bookkeeping services.
What Cindy loves most is taking that literal "shoebox" of receipts and invoices and combining it with her personal touch to help businesses grow and become even more successful.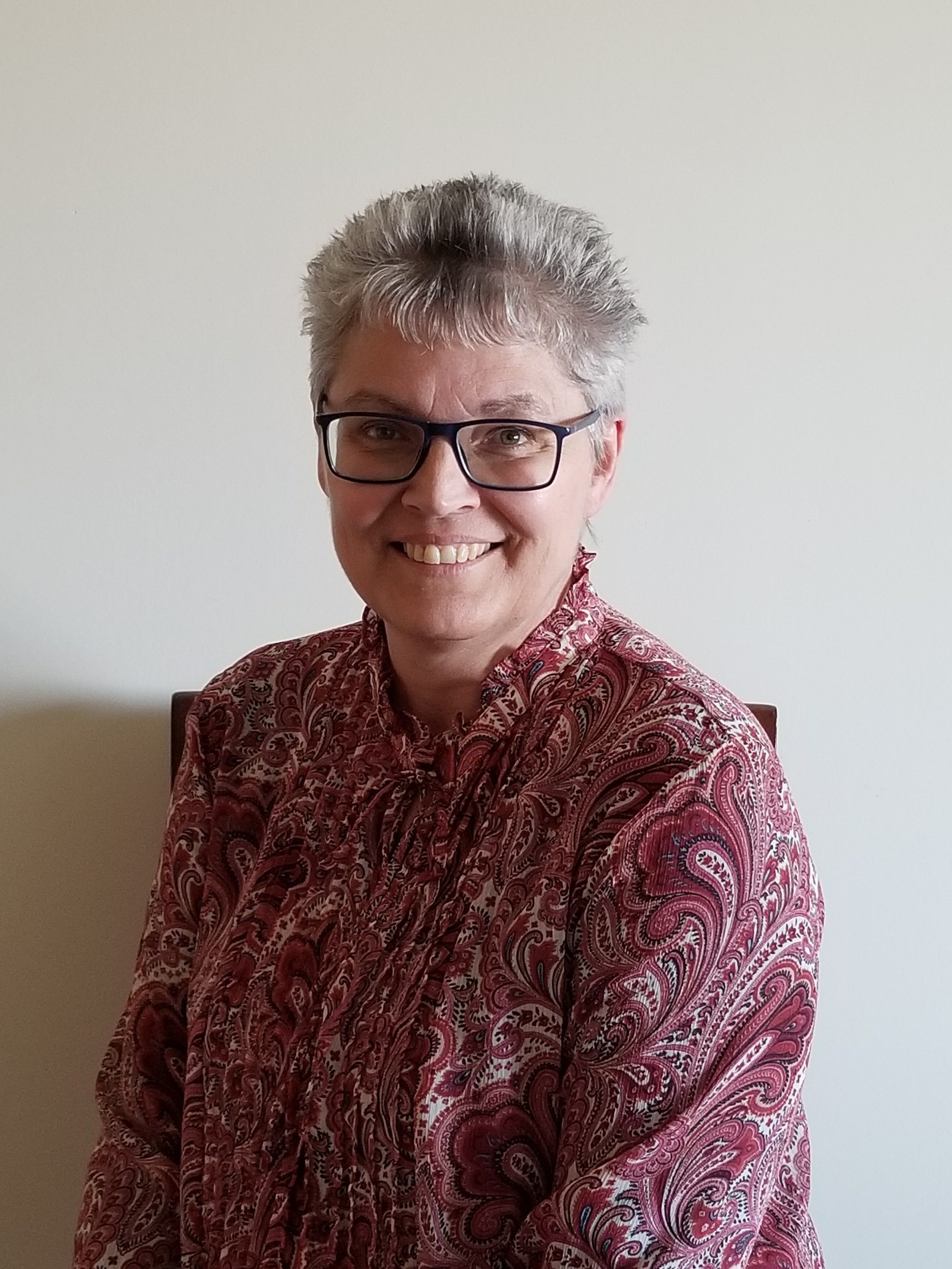 Stephane Lemery – TAX Preparer
Shoebox Services would like to welcome Stephane Lemery to the Tax team.
Stephane is currently a non-military employee with the Canadian Military as an IT Manager. He has experience working in high stress situations and manages confidential information in a professional manner. Stephane is helping in the role of Income Tax Preparer during the months of March & April. He is fully bilingual, and he has a good grasp on Tax issues for clients that have rentals, small businesses, moving expenses or just a simple return. He also provides outside services for our clients that have mobility issues, coordinating pickup, drop off and signature session.
If you have questions on issues that you are unsure of, give Stephane a call and he will inform and steer you in the right direction, whether internally or outside our office.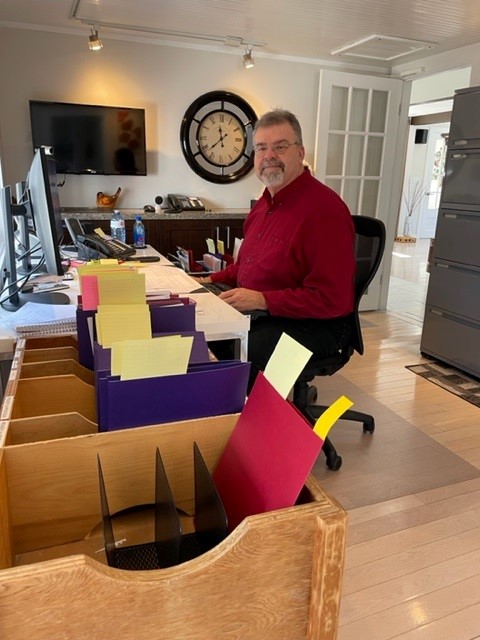 Gordon Tansey, CPA, CGA - Controller
Gordon Tansey, CPA, CGA joined Shoebox Services Inc. in January 2021. Gord has worked as a Financial Controller for many years. He is a graduate of Concordia University (BSc 1979) and took CGA prep courses (1990s) at McGill University. He worked at CN in Montreal as a Corporate Accountant in the mid 90's and retired as Controller & Co-Owner of a transportation agency based in Mississauga, Ontario in 2021.
When Gord retired, he moved to Kingston with his wife Janice to be closer to family. Line, after having landed a major not-for-profit client with major reporting requirements to local government agencies, hired Gord to oversee their complex payroll. Gord is very accurate and gives high importance to payroll. He was able to learn and adapt to Sage 300 which isn't used much now.
In April 2021, he inherited a second not-for-profit client in which he is the sole bookkeeper. This client uses Sage 50 which Gord has become quite proficient at.
Gord communicates well and has a reputation to be a frank talker. The not-for-profit client's administrators like his attention to details.