Why a Shoebox?
---
The shoebox is an important organizational tool for Lynne for their bookkeeping industry. There is a shoebox in front of her office so clients can put in all of their receipts and statements on a monthly basis.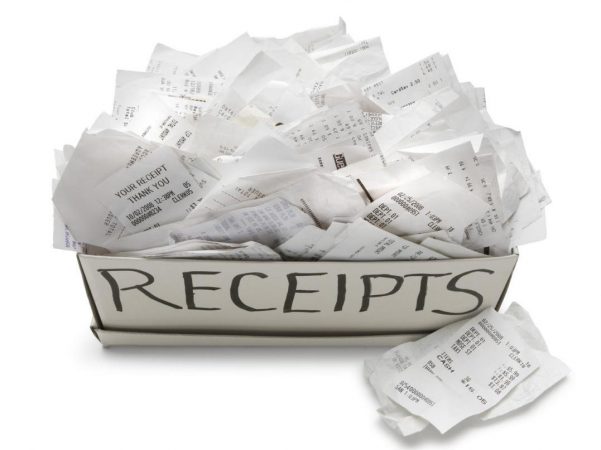 ---
The story behind Shoebox Services
A costly mistake by a local tree cutter was the catalyst that sparked the brainchild for Line's business, Shoebox Services.
In the summer of 2007, Line and her husband were planning a summer vacation. Before leaving, they arranged to have a local business cut off some branches from a tree on their property. Since they were not going to be home at the time, their neighbour phoned them to let them know that the tree cutter company was here and Line said they would pay the invoice after their vacation. Line and her husband returned home but the invoice never showed up. Line's husband would have contacted the business but he could not remember the name. As an unfortunate result, a tree cutter in Kingston was not paid.
Line realized that there was a need in Kingston for bookkeeping support, and so she created… Shoebox Services!
To this day Line swears by the shoebox method. "If the tree cutter had had a shoebox to carry invoices, he would have been paid," says Lynne.
"I help clients get organized by using the shoebox method – putting all their receipts and business statements together in batches before dropping them into a shoebox. I can save you even more money when your documents are well sorted."
Our Team
---
Please take a moment and get to know a bit about our team.
Line Comeau - Income Tax Preparer
Line Comeau was born in Gatineau, Quebec and grew up in Ottawa. She is fluently bilingual in French and English and graduated with Honors from "The Toronto School of Business" with a major in Micro Computer Business Application. Since 1990, she has worked in various administrative positions. 16 years ago, she decided to specialize in bookkeeping because numbers and details are her passion.
Line provides bookkeeping services to medium and large companies that appreciate having accurate books that are in order, as per Canadian Tax Laws. She also provides income tax services.
She is skilled in planning, prioritizing, and organizing her workload to consistently meet clients' deadlines. She has been told many times by clients that they bring their business to her, not only because of her honesty, discretion and trustworthiness, but also mostly for her attention to detail.
A family woman, she is married to Stéphane Lemery, has four children and five grandchildren. Line loves spending time with her family who love attending sports events with her.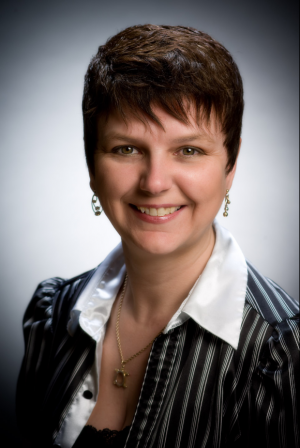 Elizabeth McQuay, Bookkeeper and Business Associate
As a graduate of St. Lawrence College, Elizabeth obtained a 3year diploma in Business Administration specializing in Accounting and Human Resource Management. Elizabeth comes to Shoebox Services Inc with +25 years of accumulative work experience as a full charge bookkeeper and business manager. Elizabeth has a wide range of experience working with all types of independent businesses such as Retail, Restaurant, Property Management, Construction, Manufacturing and Professional practices.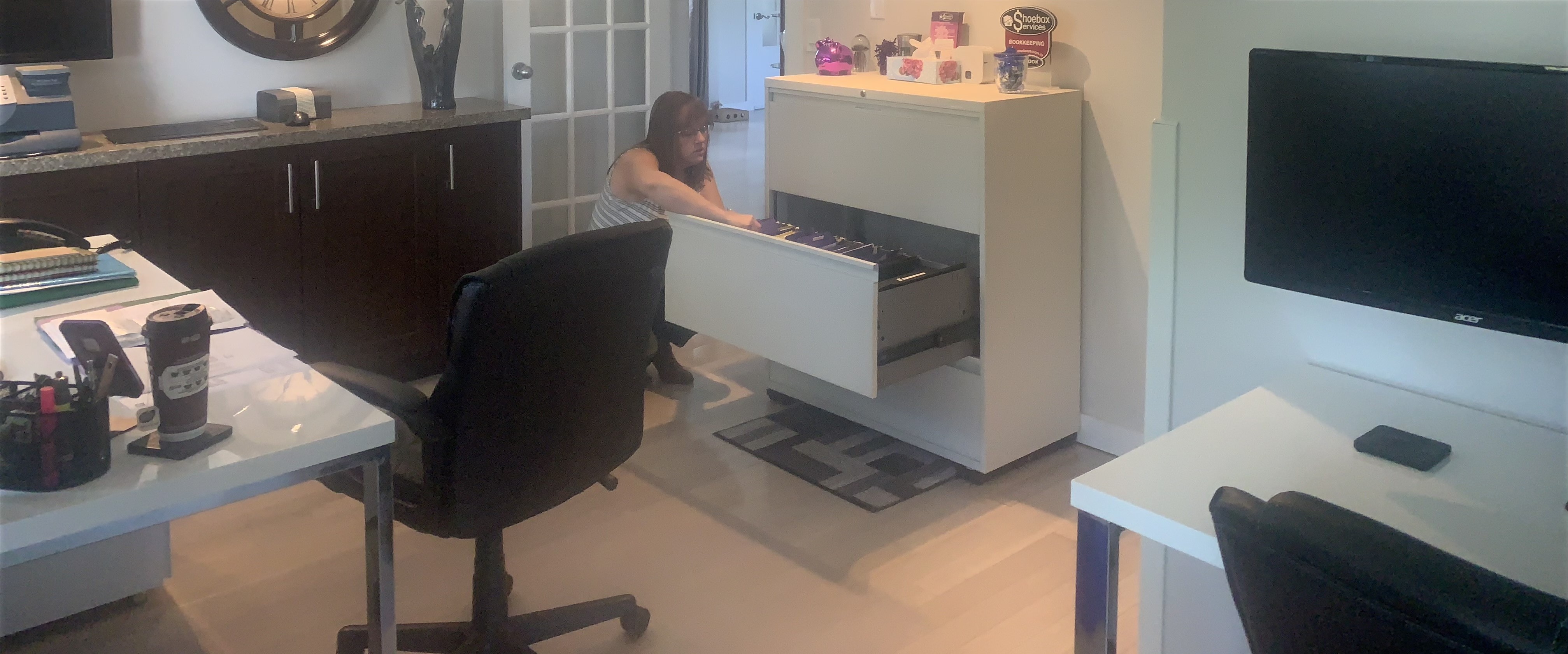 As a teenager I knew early on that I enjoyed working with numbers and was keen for bookkeeping. I graduated high school with a Business Studies Certificate focused on bookkeeping and office administration. Following high school graduation, I began working in office administration at a large manufacturing company where I met my husband. With encouragement and support from family I attended college full time and while continuing work 20 hours per week at the manufacturing company. Time management and dedication were essential to my success!
I landed my dream job! At the age of 25, I was the business manager and office administrator of a medical practice. During the next 14 years I gained an invaluable amount of accounting and business knowledge. Married and 3 children later my work at the healthcare practice came to an end. The practice sold and for the first time in 20 years I found myself with time and that meant options and possibilities. So, came the decision to become an independent bookkeeper. Full circle is how I would describe my career. My path leading back to what I enjoy the most working with business and preparing their books.