Flat rate method:
You can claim $2 for each day you worked from home between March 12, 2020 and December 31, 2020 to a maximum of $500.
If you worked for at least four consecutive weeks from home
You can't use Days off, Vacation days, Sick leave days or other leave or absence
You do not have to calculate the size of your workspace
You do not need to keep supporting documents
You do not need your employer signed Form T2200(S)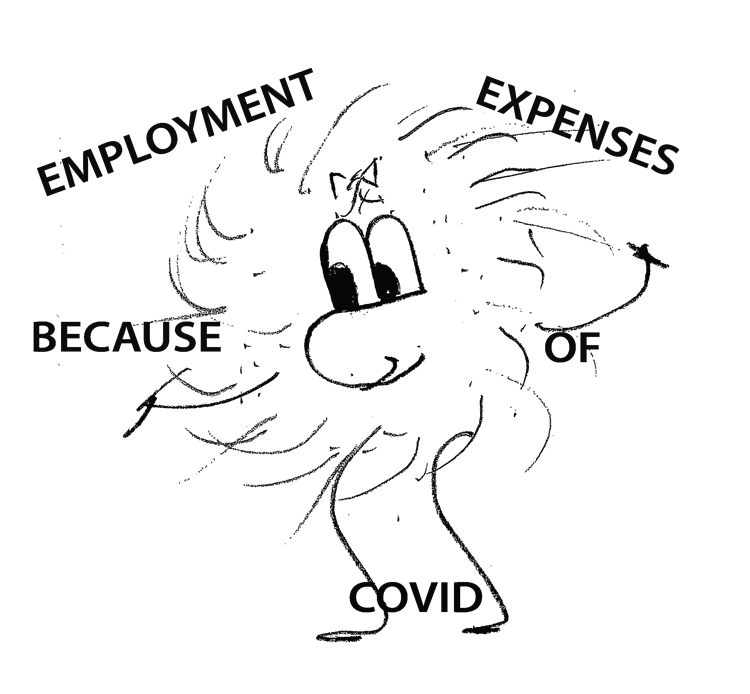 Detailed Method:
You can claim the actual amounts you paid using the T777S form, must keep documents for 6 years.
You worked more than 50% of the time from home for a period of at least four consecutive weeks
Your employer required you to work from home, It does not have to be part of your employment contract and may be a written or verbal agreement, but you need a sign T2200S
Determine your workspace use
Size of your home
Size of workspaces (CRA uses 100 & 130 Sqft in example)
Hours used (Common area like kitchen may be 5% vs Separate Room at 100%)
Salaried employees can claim:
Utilities (Hydro, Heat and Water) in proportion to workspace used
Maintenance and minor repair costs
Other: Home internet access fees, you can deduct a portion of your basic cell phone service plan if apportioned between employment and personal use on a reasonable basis.
Rent paid
Supplies include items such as stationery items, stamps, toner.
Long Distance charges but not telephone Line
Commission employees can also claim:
Home insurance
Property taxes
Lease of cell phone, computer, printer… That reasonably relate to earning income
CANNOT be claimed:
Mortgage (Principal and Interest) or Condo fee or Property tax
Furniture
Capital expenses (replacing windows, flooring, furnace, building room)
Wall decorations
If you have further questions regarding other business services we provide please check out our Bookkeeping Services page or feel free to contact us by clicking the button below.